Veneers
Let Your Smile Do The Talking : )

(Actual Patient Shown)
Porcelain Veneers
For crooked, worn or broken teeth, veneers may be just what the doctor ordered.
Besides offering a relatively quick and easy path to a perfect smile, veneers can make you look younger or be used as a form of 'instant braces' to help perfect your smile in a matter of weeks.
Are Veneers the Right
Solution for You?
If you answer yes to most or all of the following questions then the answer is, most likely, yes.
Do you have discolored teeth?
Do you have crooked teeth?
Do you have chipped or broken teeth?
Do you have short teeth?
Do you have spaces in your teeth?
Do you have old crowns?
The Veneer Two Appointment Process
Step 1: Preparation
Dr. Soileau starts by preparing teeth that require work often times by reshaping them. There's no pain or discomfort. This is done as a first step toward creating consistency across the smile. Once prepared for consistency, an impression of your teeth is taken and sent to our in house lab. Here a master ceramist will go to work to craft the final product. In the meantime, Dr. Soileau will provide you with a set of temporary veneers while the work is being done on the permanent ones.
Step 2: Your Permanent Veneers Are Ready to Go!
Upon return to our office, Dr. Soileau will remove the temporary veneers and carefully replace them with your permanent set. We make absolutely sure the fit and shape are perfect and the color is spot on. If no changes are required, your permanent veneers are securely bonded onto the front of your teeth.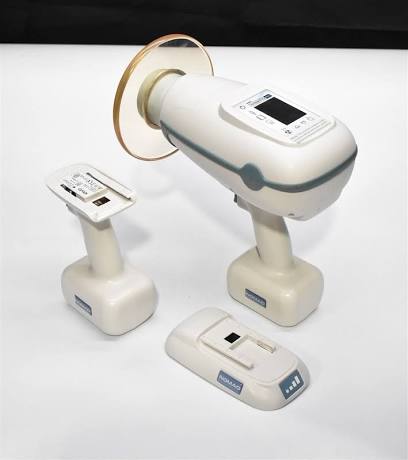 The end result is a brighter, whiter more confident smile. One you and Dr. Soileau will take great pride in!