Total Smile Makeover
The Smile of your Dreams!
(Actual Patient Shown)
No two patients thus no two smiles and sets of circumstances are the same. Over the years, Dr. Soileau has mastered the art of not only crafting perfect smiles but also meeting the special needs of each and every patient who enters the office. Here are a few of our patients' stories:
Jennifer
When competing for the title of Mrs. USA you need to be totally confident in everything about yourself. Jennifer, for example, is a stunningly beautiful woman. Despite this, she lacked the confidence in her smile required to compete. Her teeth were discolored and had distracting spaces between them. She thought her only option was getting braces. Not an ideal solution for a beauty pageant contestant. Jennifer heard about a new procedure that created beautiful smiles in as little as two visits using an advanced material called Empress®. She also heard Dr. Soileau was highly skilled with the procedure and was often asked to teach other dentists around the country. She made an appointment and sure enough, two visits later her chipped, discolored, and uneven teeth had been transformed into a balanced, healthy and radiant smile.
Colleen
Colleen had been wearing braces for years and had even subjected herself to gum surgery and still, she was disappointed in her smile. The idea of Smiles by Soileau intrigued her. She decided to pay us a visit. Within just a few months, Dr. Soileau had crafted into place ten flawless veneers and Dr. Brian Peterson treated her gums to create a super Smile by Soileau end result. Colleen was blown away with the results.
Linda
Even though she had extensive dental work done, Linda was still embarrassed by her smile. There were black lines showing around the edges of her crowns and she continued to have problems even though she visited her dentist regularly. Then, she got word of Smiles by Soileau. Instead of just diving in, Dr. Soileau and his staff came up with a plan to restore her teeth to prevent them from breaking down further with the result being, as it almost always is – another winning Smile by Soileau.
John
John's new health care job required him to work closely with others and he was very uncomfortable with his smile. Being in the health industry treating others, he wanted to project an image of health. Making matters worse he also suffered from headaches, which caused him to grind his teeth, wearing them down even more. With the use of porcelain veneers, Dr. Soileau was able to restore John's teeth and help to reduce his headaches. He is now a prominent and very successful physical therapist in Atlanta and loves his permanent new smile.
Stacy
One day Stacy, who had never competed in a beauty pageant in her life, decided one day to enter the Mrs. New Orleans event. She won. This qualified her for a second pageant, Mrs. Louisiana. She won again. This put her in the running for Mrs. America. Wanting everything to be perfect she came to Dr. Soileau. She wanted her teeth so white they would really stand out. With the use of porcelain veneers and a master ceramist to create them she was prepared to compete with total confidence and a perfect smile.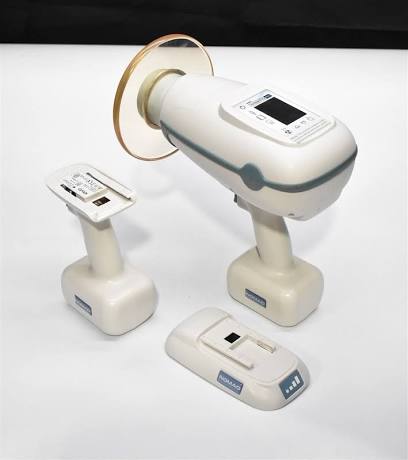 The end result is a brighter, whiter more confident smile. One you and Dr. Soileau will take great pride in!